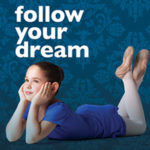 We're glad you're interested in Greenville Ballet School. Contact Greenville Ballet School directors Andrew or Merry Kuharsky. Ask for a tour of our state-of-the-art facilities or request specific information and we'll try to respond in kind!
For faster answers please call (864) 234-5677 and we'll be glad to tell you about our programs and specifics.
Comments or questions are welcome:
Open House hours August 10-26:
Tuesdays: 5:00-7:00 p.m.
Thursdays: 5:00-7:00 p.m.
Saturdays: 9:00-11:00 a.m.
Office hours starting August 30:
Mondays 3:45-6:00 p.m.
Tuesdays 4:00-6:00 p.m.
Wednesdays 4:15-6:00 p.m.
Thursdays 3:45-6:00 p.m.